At Little Weighton, we teach cross curricular topics on a two year cycle. All areas of the curriculum are covered in these topics: Mathematics, Literacy and Science are taught both within the topic and also as stand alone subjects to ensure that all requirements of the National Curriculum are taught.
The table below tells you about our topics and themes for 2015-2016.
(Further more detailed information is available from the school on request.)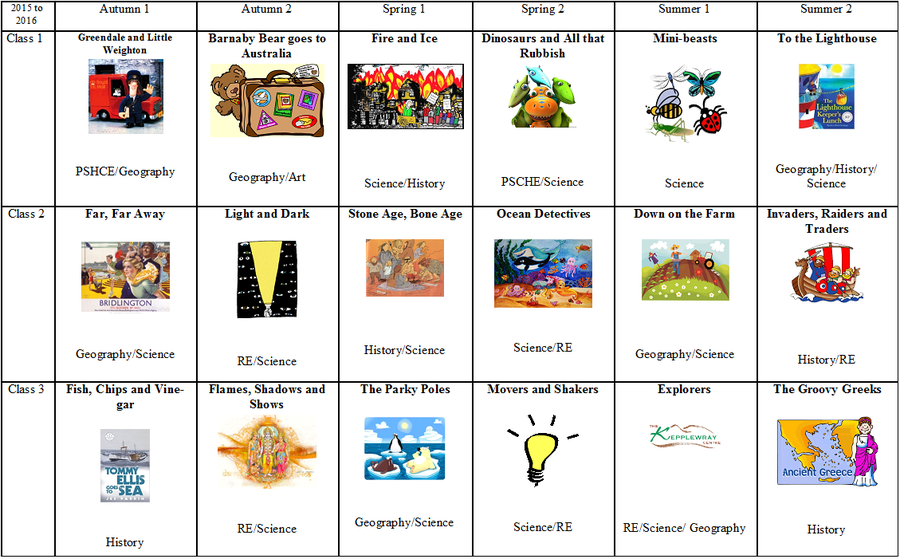 Take a look at our class topic overviews below.
Foundation
Outstanding Early Years Foundation Stage practise encourages practitioners not to plan too far ahead for Foundation Stage children as their interests are 'in the moment' and need to be responded to straight away to gain the full value of their curiosity and engagement at the time. Click here to visit our class blog where we will keep you up to date with what the children have been learning about each term.