Flow and Grow - Rivers
This term, we looked at rivers, and located the sources and mouths of key British rivers. In addition, we also looked at the key features of a river course from its upper course, through its middle course to its lower course. We had a go at creating our own river course using everyday classroom items. Here are our results:
Tree Collages
Carrying on our theme of 'flow and grow' we sketched our own trees, and then used collage techniques to create our own tree collages. We are proud of our results – what do you think?
Big Questions
This term we considered some big questions such as: where did we come from? In addition, we thought about how big questions are considered in our democracy. Luckily, we were helped in this because we received a box from the House of Commons, which contained all sorts of articles and artefacts to aid our understanding. Here we are holding our own state opening of Parliament.
Should We Wear Uniform?
We also held our own debate about whether schools should have school uniform or not. We loved writing our own persuasive speeches, and delivering them in our own 'House of Commons'.
Africa
This term we renewed our link with Esther Wanjohi's school in Nairobi. We wrote to the pupils in Esther's school. In addition, we considered the physical and human features of the continent of Africa.
Inspired by the African culture, we also had a go at doing our own African weaving. Here are the results:
Remembrance
This term in topic we looked at World War I. Recently, we have thought about Remembrance Day and its significance. As a class, we worked together to create our own assembly about Remembrance Day. We were really proud because we did everything ourselves from choosing the music and hymns to writing prayers and sharing information. Pleasingly, we managed to incorporate the chimes of Big Ben to start our minute's silence. As part of the community, we also visited the Manor Residential Home and shared our songs and poems with the residents.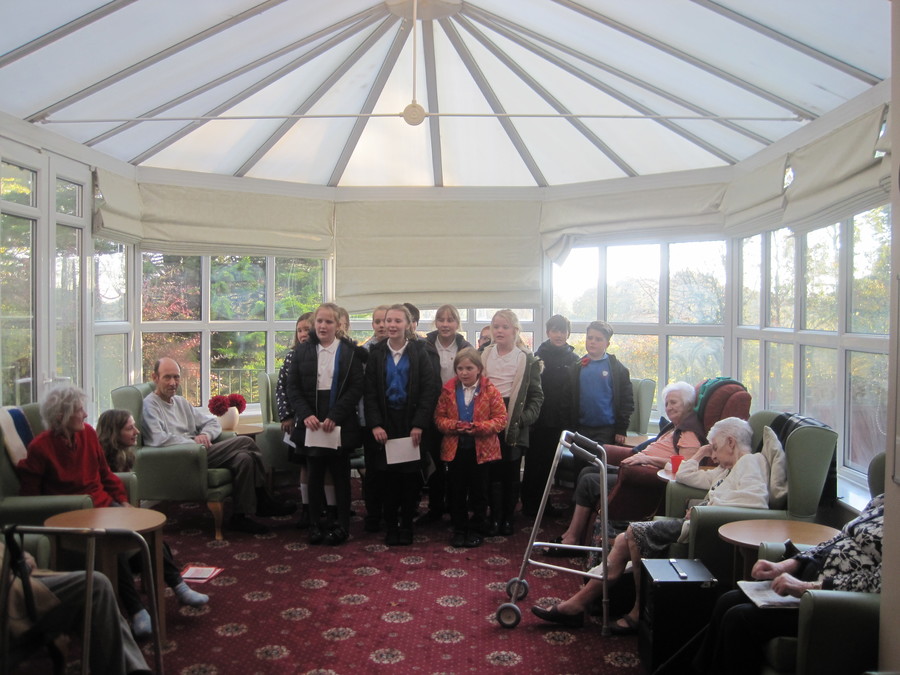 Super Celebrations
Our topic this term was called 'Super Celebrations'. Initially, we looked at the rules different religions follow such as the Ten Commandments and the Five Pillars of Islam. After that, we looked at the journey of life and identified different milestones or rites of passage. We then looked at how different religions celebrate these milestones. As part of our topic, we held our own pretend Christian wedding. As a team, we wrote the service, chose music and hymns and all took one of the key roles in the wedding party. Darcey and Ramsay agreed to be the pretend bride and groom! We also had a party afterwards which was lots of fun. However, we realised that it is a lot of work to organise a pretend wedding!
Afterwards, we looked at the similarities and differences in marriage celebrations in the Jewish and Muslim faiths. Although there were lots of similarities there were also some interesting differences too. We liked the idea of painting the bride's hands (mendhi) in the Muslim faith and the use of the chuppah (canopy) in the Jewish faith.
Our Class Rules
At the start of the new term we looked at creating our own class rules. In addition, we also looked at our school's Christian values, so that we could incorporate these into our rules. As a team, we then worked together to create a display.