Fish, Flames and Festivals
This term, our topic is called: 'Fish, Flames and Festivals'. Have a look at our topic overview to see what we have planned.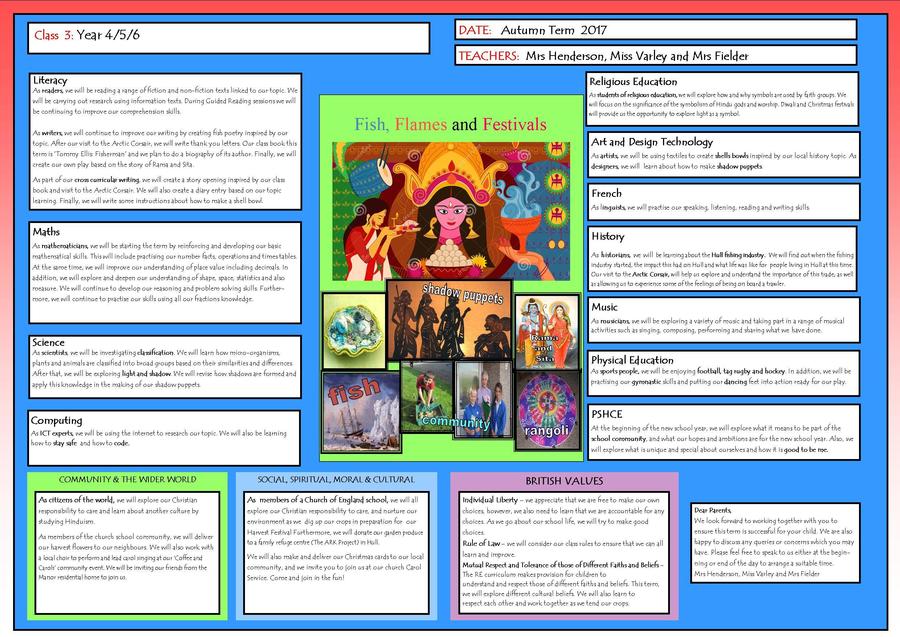 Our Class Rules
As part of a new class, we looked at our class rules. Together we came up with some rules, which we could all agree on. as you can see, we have used our fish theme to create a display.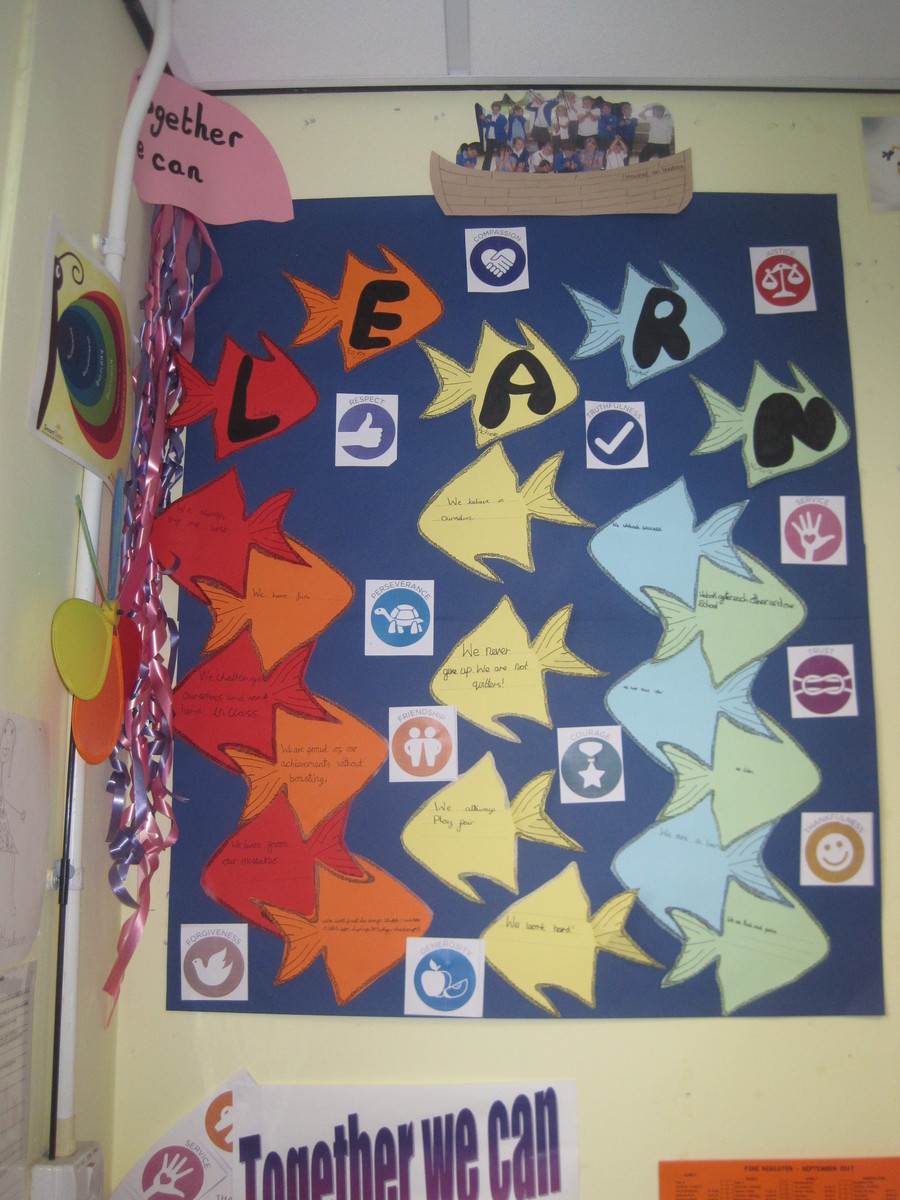 Fish Poems
We had a lot of fun creating our own fish based poems. Some of us even managed to write them in the shape of a fish. We hope you like them.
Arctic Corsair
During the last half term, we have been looking at the local history of Hull, concentrating on the fishing industry. As part of our topic, we have visited the Arctic Corsair, which is a local trawler moored on the River Hull. Here are some of us on the bridge of the trawler. We had a lot of fun and asked a lot of questions! It inspired us to create our own memento of our visit. In addition, as part of our cross curricular writing, we wrote thank you letters to the tour guides of the Arctic Corsair.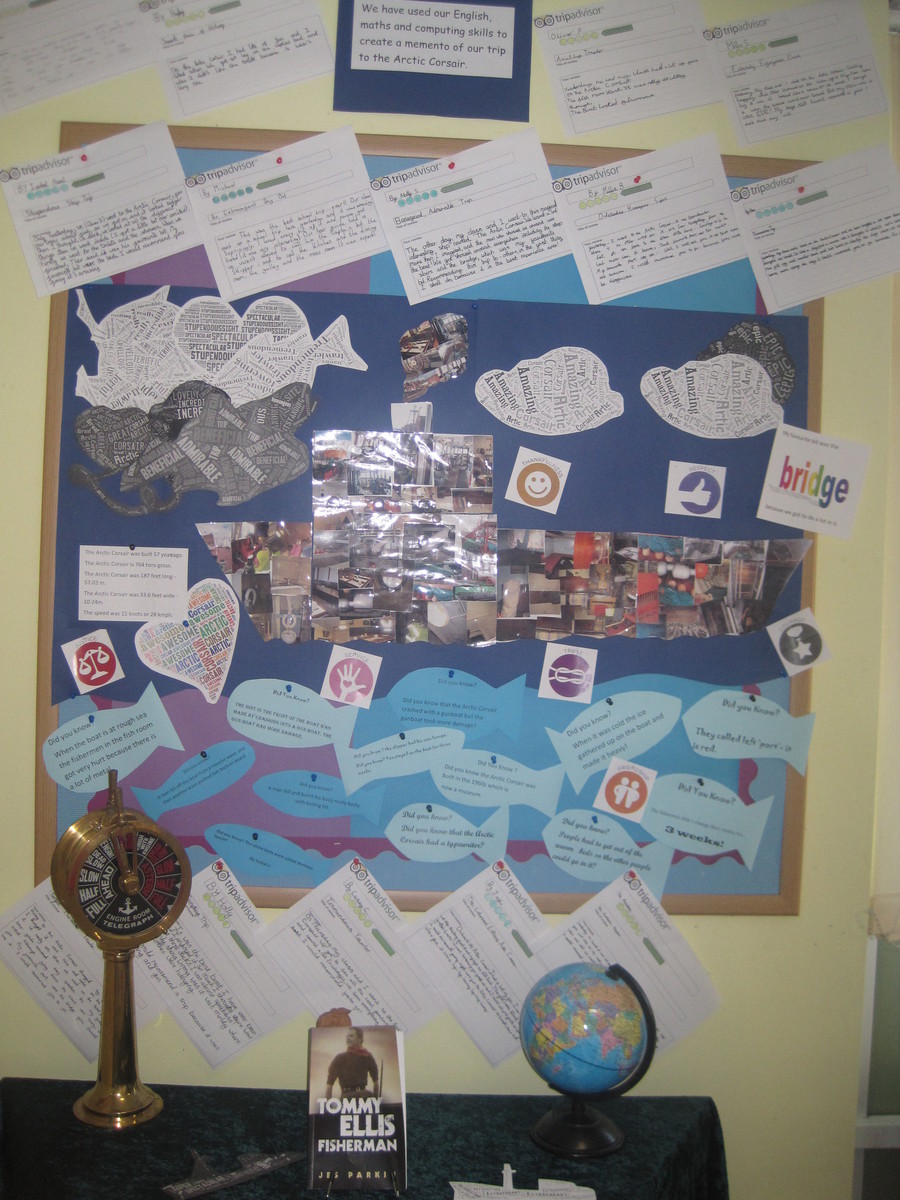 Dig-it Day
As part of Dig-it Day, we did a maths investigation involving lots of measuring and perimeter work. Here are Class 2 and 3 working together to measure the perimeters of the vegetable beds, so that new wood can be ordered. In addition, we used our measuring and problem solving skills to work out how to make a lavender bag with a 40cm perimeter. Of course we used our own lavender which we had harvested from our gardens. We are very proud of our work and the way in which we helped each other.
If you want to see what we got up to last year, click here.